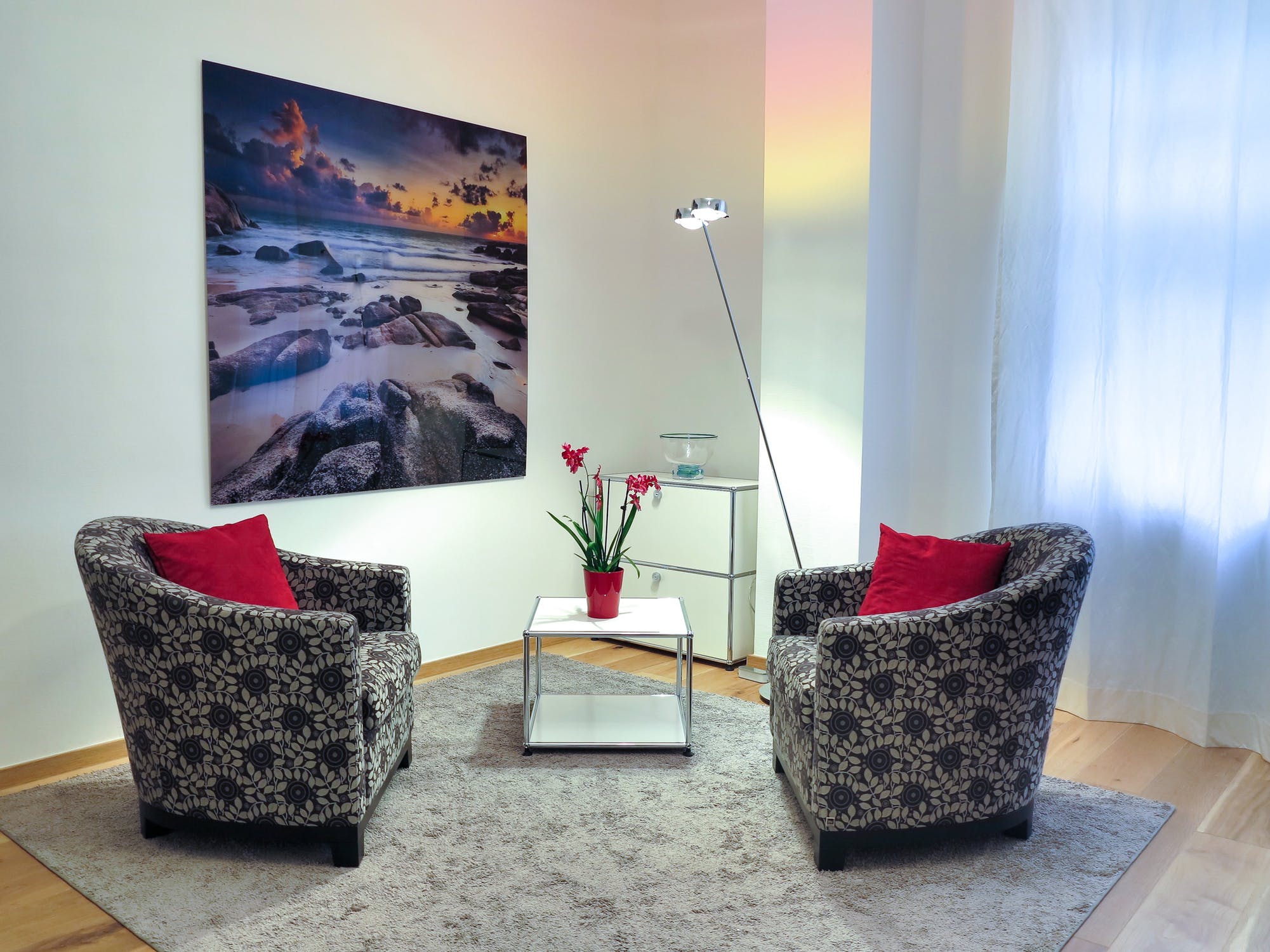 Warmth, ease, professionalism. Informed consent especially regarding confidentiality. Goal-setting for therapy. Creating a good connection with the counsellor you chose (or try a different counsellor!) Want to know more? Read on…
Counsellors know that it takes a lot of courage to reach out for support, knowing that you will likely end up talking about exactly the topics you find difficult. As an experienced counsellor in Vancouver, near the River District of Vancouver, Ros tries to make starting counselling as easy as possible. There is plenty of free street and visitor parking, a lovely water feature and walk by the Fraser River nearby to calm any nerves before session. For people worried about mobility, the elevator takes you to the third floor where Ros has her office. She has chosen a home-office precisely because of the warmth a home offers, beginning with a nice cup of tea, as you speak about matters of the heart. Counsellors usually will do a check-in next, what are your current goals in therapy, and how was the week? Think you might be stuck for words? Some therapists focus on talk therapy, some on 'getting out of your head' and into your body long enough to connect with your feelings. Some use art or other materials for clients to literally assemble their thoughts before trying to explain them to the therapist. At Ros Best Counselling, Ros can use all of these approaches, as seems appropriate with each client.
What do clients talk about in psychotherapy?
You don't need to be in a crisis to seek out your first counselling session. Ros' clients have often come to talk about thinking about marrying, difficulties in their relationship, sadness or anger that doesn't resolve, anxiety or depression that stunts growth or life, thoughts of career change or retirement, processing a car accident (sessions paid for by ICBC) or other trauma, difficulties with a co-worker (sometimes paid for by WorkSafe BC), or because they or someone they love has a chronic or acute illness. In short, people come to therapy for as many types of reasons as there are people. What works best is if the client is willing to work towards their goal of getting un-stuck. They are willing to engage in the therapeutic process to explore who they are now; what are their hopes, needs and longings at this point in life?
More than just listening
Counsellors do more than just listen to your problems. Registered Clinical Counsellors have master's degrees in counselling, are bound by a code of ethics, and are responsible to their association (Ros is a member of the British Columbia Association of Clinical Counsellors). So you can be confident that Registered Clinical Counsellors (RCC's) have, at a minimum, studied family and couple relationships, career counselling, systems that impact the individual (family; health care and education; privilege, for example), epigenetics, communication that gets people's needs met, ethics, the role and meaning of emotions, and most especially, how to listen for your strengths, and for what is most important to you in your story.
At the very least, counsellors help you catch up with your own feelings and meanings so you can flourish. Registered Clinical Counsellors don't give advice or tell you what to do, but will help you to figure that out for yourself so you can be confident in your decisions.
Registered Clinical Counsellors are looking for patterns in your concerns. Using their background knowledge, Registered Clinical Counsellors will help you understand at a deeper level the longings driving your choices. At Ros Best Counselling, we combine the latest brain science and elements of several psychotherapies, notably Emotionally Focussed Therapy for Couples and Families, Gottman couple counselling, Attachment-Based EMDR trauma therapy, Cognitive Behavioural Therapy (CBT) and Adlerian Therapy. Ros also keeps abreast of research into Dementia Care and physical disabilities. In other words, choose a counsellor who has specializations in addition to their degree.
Finding the right counsellor
Consider seeking a counsellor who is specialized in your particular area of concern. Try searching on Google; use large databases such as the BCACC, CounsellingBC and Theravive Find a Therapist webpage, or get a referral from friends or family. Find out the counselling schedule and waitlist length, the cost, and location of therapy; nobody wants to fight traffic to come to therapy!
Most importantly, goodness of fit is crucial. Talk to the therapist you have in mind for 5 – 15 minutes, see if you feel you can trust them, that they are listening to the way you wish to be listened to, and that they have a feel for the kind of therapy you are looking for. By the end of the call, do you feel hopeful? Did you feel safe with their responses? Consider also, are you looking for a therapist who is part of your community, or apart from it? Male or Female? An ally to LGBTQ2S*? Primarily a listener, or a do-er? What do you need from them?
Counselling Timelines … It Depends!
Are you thinking 4-8 sessions? If your employer's Employee Assistance Programme (EAP) is paying, they tend to limit payment to about that per year. EAP counsellors tend to use Cognitive Behavioural Therapy or various Solution-Focused or Brief Therapy strategies with clients.
Some problems are deep-rooted; if they were easy to sort out, you already would have! It can take multiple sessions over a period of time for clients to process the difficult material they want to work on.
Counsellors won't keep you in therapy for the sake of having you around as a client. They want to help you find peace, clarity, and joy in life.
Often, clients find that weekly sessions help them gain momentum in their therapy. Talk to your counsellor about a timeline that may work for you.
How to prepare for your first counselling session
You already made the step of asking for counselling. Between the time you made that call and the first session, already you may be noticing some improvements in the area of concern, just by focusing on it.
The counselling process is collaborative. You will be guided by the counsellor, but ultimately you are in charge of determining your own values and goals. By preparing for your first session, you'll be in more control of where the therapy goes.
Come in with an idea of what you want from the session, and the therapy overall. Some people might want to feel lighter or less anxious, others may focus on improving family relationships, while others only know that they feel overwhelmed and need help figuring out what they do want in life.
In order to get the most out of your first session, it is helpful if you have an idea of what feeling better might look like/ feel like/ be like. The counsellor is "walking beside you", taking their lead from what you say/ how you are feeling. Here are a few ideas to help you prepare about what to talk about during the session:
● Think about your goals.
● What are your expectations?
● Do you have any preferences for your therapy sessions (talk? paint? Leave time for thinking? Homework (or not)? and so on).
Your counsellor will have you fill in an Intake and Informed Consent form, and will discuss this with you. This form describes the benefits and risks of clinical counselling, your rights and responsibilities, and has space for you to describe your family, interests and profession, areas of strength and of concern, relationship with drugs and alcohol, medical status, and previous experience(s) of counselling. With Ros Best Counselling, you can download the appropriate form and bring it completed to a session, to save more time for talking with your counsellor. Ros has forms for couples, families and individuals.
Any questions about the first session process at Ros Best Counselling? Please contact Ros directly at 778-834-1867 or rosbestcounselling@shaw.ca and she'll do her best to help you.