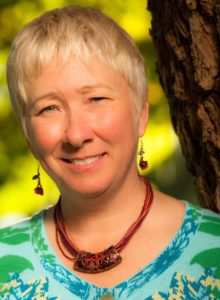 ROS BEST-Registered Clinical Counsellor #8656
Certified Adlerian Counsellor with a Master of Counselling and a Master of Education.
My Formal Education…

I completed my Master of Counselling Degree at the Adler School of Professional Psychology, a Diploma in Guidance Studies at the University of British Columbia, an earlier Master of Education at Simon Fraser University, and completed my Adlerian Certification at the Adler Centre in Vancouver. I have taken over a dozen additional courses for clinical counsellors, focusing on couple counselling, trauma reprocessing, dementia care and end of life studies.

This education framed for me the importance of the stories we tell about our lives, how these shape what we feel is possible, and how we understand belonging and success. Being aware of why something is important or difficult for us makes it possible to make headway, to live lighter, to live more freely and with compassion for ourselves and others.

My Journey…

I came to counselling as a second profession, in mid-life. Why?

After many years of teaching French Immersion, I realized that I had shifted from wanting to impart knowledge and skills to youth, to wanting to accompany people as they struggle with big Life transitions and concerns. I am truly honoured to be a witness to people's journeys.

My world got bigger and bigger, as each person shared their experience with life, big decisions, identity and diversity, and as I struggled with some changes in my own life (death of a parent; loss of a significant relationship; cancer; aging well; and career change).

My Values…

Taking the Time to Really Listen

There's 'listening to get things done', and then there's listening to really hear, listening with humility, listening with my heart and spirit. You are smart and creative and insightful when you feel safe, but I won't hear your best contribution if I already stopped listening because I have my own "The Answer" . I am a specialist in counselling, you are a specialist in your situation. Together, we can do amazing things.
I have a sliding scale for people on limited incomes. I give my time because I believe in counselling, and I believe in my clients.
In our sessions, if you've accomplished what you needed in 3 sessions, we'll stop at 3. If you need loads of sessions to feel heard and unpack your context, we'll take the time. We'll do what you need.

Belief that Life can be better/ Hope for Personal Growth

I know first-hand that significant personal growth is possible. I went into clinical counselling in order to help clients move from frustration and "stuckness" to contentment and progress towards their goals. I know therapy works. Come find out

Courage

To climb whatever mountains Life puts in our way, and still look up, with an open heart.

Informed Humility

I am well educated in counselling therapy; you are the specialist in your experience. I will not presume to know you better than you know yourself, I will, with you, be curious about your experience.

Love for the Arts and Community

To seek and create beauty, to seek and create community, however these are expressed (for me: painting, gardening, music, friendships, fitness, organized spaces, the natural world around us).

…not to mention kindness, care and concern for others, the environment, and my country; being open-hearted and non-judgmental, and showing generosity of spirit.
I draw inspiration from such authors as Brené Brown (The Gifts of Imperfection), Sue Johnson (Hold Me Tight: Seven Conversations for a Lifetime of Love), Martin Seligman (Flourish & Learned Optimism), Gordon Neufeld (Making Sense of Anxiety in Children and Youth), and Louann Brizendine (The Female Brain & The Male Brain).
Get In Touch with Ros Best, Registered Clinical Counsellor #8656
I will try to follow up within 24 hours. I look forward to our work together!